Nowadays, there are different types of steel silo of powder material storage, grain storage and other material storage. Spiral silo and bolted silo are two popular types of steel silo. Why are they stay welcomed among different types of silos?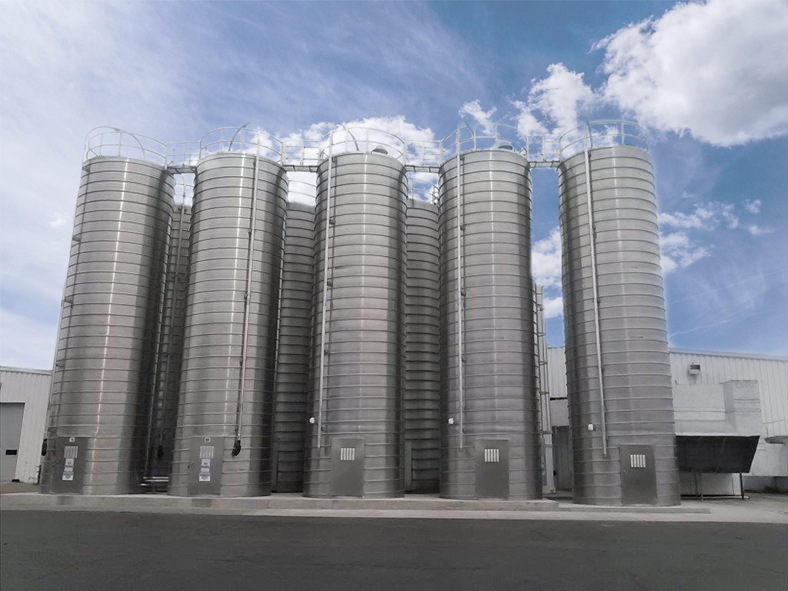 Features of spiral steel silo:
1. High strength: The industrial powder tank or silo wall is reinforced by vertical stiffener and occluded by screw beam. It has great strength and good resistance to wind, earthquake and snow.
2. Good sealing function: Crimping and seaming of five-layer spiral steel plates ensures airproof, so our industrial powder storage silo can be used to store construction materials such as cement, gypsum, fly ash and slag, as well as liquids.
3. Small area occupancy: The smallest distance between grain storage silo amounts to 500mm.
4. Short construction period: Advanced automatic construction on site, it takes only 5-6 days for a 1,000 tons industrial powder storage silo.
5. Long service life: the industrial powder storage silo can be used for 25-30 years, achieved by best combination of plates of different thickness for powder storage tank body.
6. Beautiful appearance: The roof is subulate and is not easy to accumulate dust or water. The bin is shining and observable with silvery lines.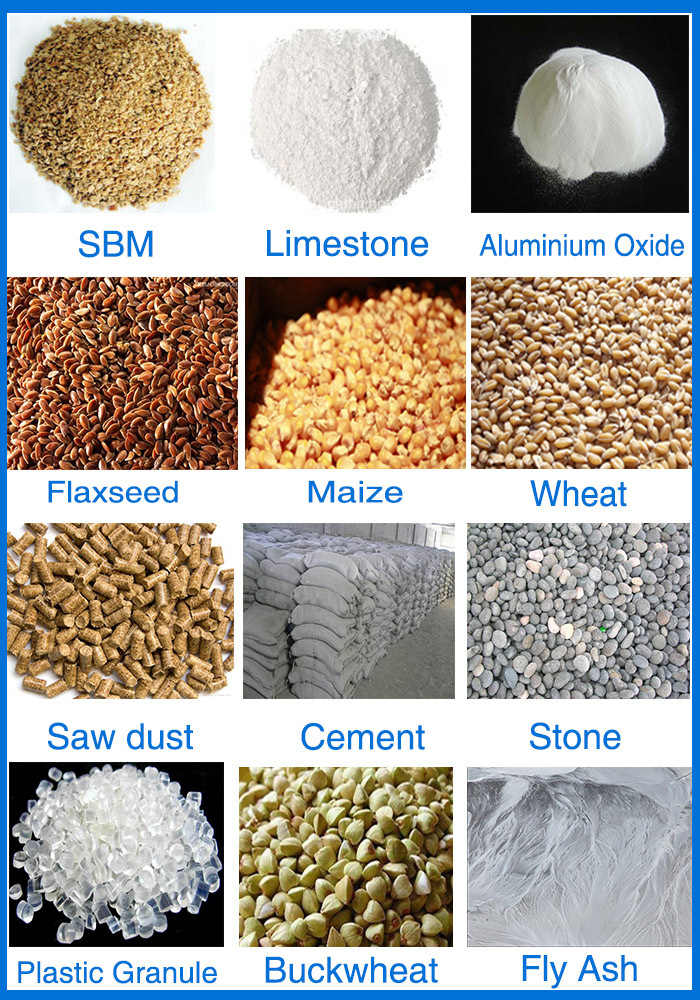 Features of bolted steel silo:
1. High precision: the bolted grian storage silo has international advanced equipment and technology guarantees.
2. High automation: the bolted grain storage silo can achieve high automation and mechanisation, high productivity, labor-saving.
3. Wide storage: Our grain storage silo has wide storage. Capacity of single silo up to 15,000 tons,
complete function, meet requirement of various customers.
4. Easy maintenance: the grain storage silo, the standard, interchangeable and universal galvanized steel plates and accessories are convenient for maintenance, easy upgrading of capacity or silo move.
5. Less investment: 20-30% less costs over steel bar concrete silos, greatly saving investment.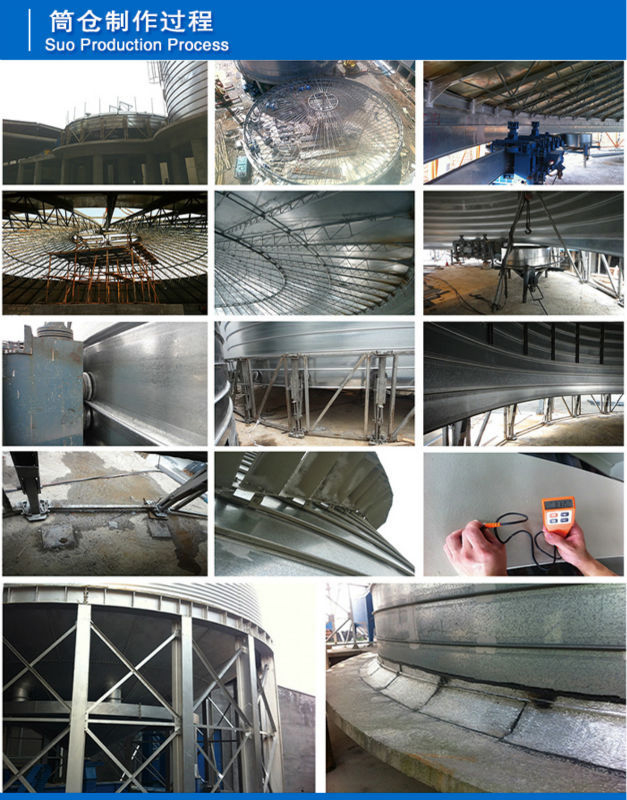 Why choose Flyer steel storage silo?
We have an excellent on site construction team with more than 20 years' experience in spiral silo construction.
As one of the largest silo manufacturing company, we have introduced over 8 sets of processing units, and production capacity reaches 1 million tons per year.
Flyer provides a turn-key project from consultation, design, civil work, production, sales to service of spiral powder material storage silo.
Hot galvanized steel plates are used for silo body, and galvanized steel is also used for silo roof batten, hood, handrail, hole for temperature-measurement, manhole and ladder to ensure long service life.