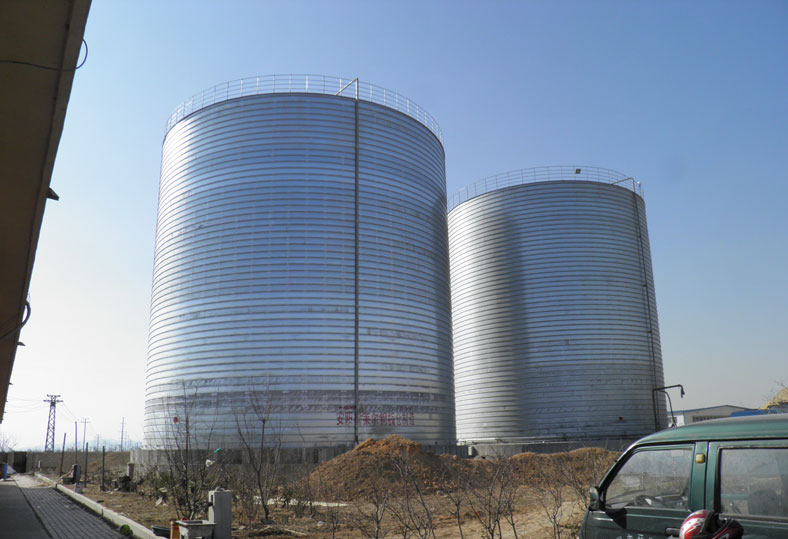 About the project
Two 3000tons mineral powder and cobble silo project (Φ16m×H20m) was built in Xinjiang, China. This project can be divided into three period. 30000tons is the first period. The second period has 6 steel silo with the standard of Φ12m×H20m. The third period has 8 steel silo with the standard of Φ12m×H20m. Finally this project was completed smoothly.
Construction technology
Flyer steel silo uses the most advanced spiral undercutting technology in the world. While being constructed, coil sheet of 495 mm in width is shaped through the shaping machine, bent by the bending machine, and then undercut to form a spiral protruding strip of 30-40mm width around the silo body, which plays a role of strengthening the silo body. Our shaping machine is also able to fold two different steel sheets together at the same time.
Why choose Flyer
With strong technical strength, superior performance, unique manufacturing method, Flyer takes advantage of professional equipment and mechanical operation for manufacturing excellent products. Using high intense of hot-dipped galvanized steel coil with double-side zinc coating and most advanced spiral bending technique, Flyer produces products with stable structure, anti-corrosion and air tightness performance. We provide flexible choices on dimensions in a fairly large range to meet various demands, and a comparably small coverage that could narrow the separation distance down to 500mm for maximized space utilization. Short duration, cost-effectiveness, high automation, easy operation, and long service life make Flyer as your optimal choice.