Hopper bottom silo is also called hopper bottom storage bin, cone bottom silo, storage tanks, storage vessels, or cylindricak silo with a cone bottom. In order to reduce the risk, the large diameter of cone bottom silo will always design with a supported structure. We can design cone bottom silos with different angles according to our customers' needs or the material that stored in the cone bottom silo. In case there is dangerous.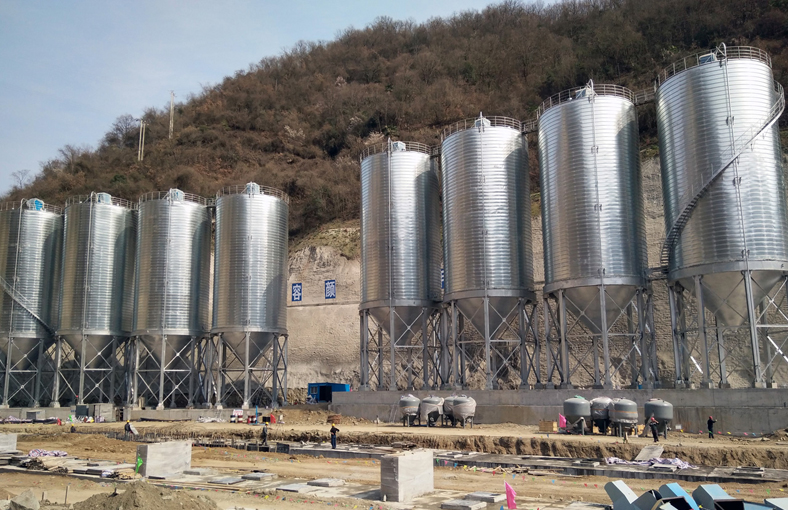 The configuration of your cone bottom silo depends on the material that stored, take pellet product as an example, , in generally, pellet products requires a 45° cone and in the mean while, the powder material or other material need 60° to let the material fluently out of the cone silo. For more detail information, you can contact us and we will arrage our designer to provide the best precept.
Features of hopper bottom silo
Automatic-flow unloading system, do not need extra equipment.
Save resources and costs, suitable for small place and less budget.
Hopper angles can be 45°and 60° , the material in can flow out by gracity.
Could be movable, easily to be installed, you can change the place where it lies.
Do not need a serious concrete, labor and energy cost.
less grain residues in steel grain silo.
Hopper structure prevents loss of time and money during the unloading period.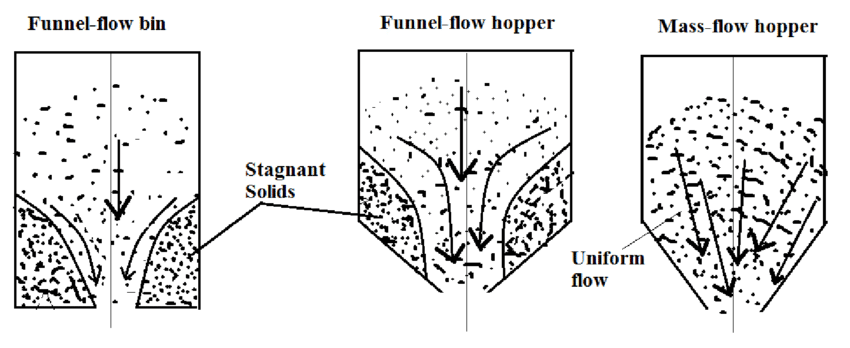 Why choose Flyer hopper bottom steel silo:
Good service: For every customer who send us E-mail or want to connect us, we will connect you in 24 hours and be happy to answer your questions weather your will order our steel silo or not.
More choice, the hopper bottom steel silo capacity can range from 50 up to 2000ton, more over, the flat bottom steel silo have larger capacity and you can find the one you need.
Short construction period: Our experienced installation team and perfect silo design short installation time and low the cost.
In a word, silos are used for storing bulk materals, it is a giant bukect that can be used in agriculture for storing pellet and powder material like grain and feed pellet. Using a cone bottom silo can shorten the process of loading and unloading materials, reduce operational and maintenance costs, eliminate heavy packing operations, conducive to mechanization and automation operations.
FLyer can provide customers with a variety of specifications for steel silo design, manufacturing, installation and other services. We not only to provide customers with the best products, but also professional training and advisory services. At the same time in order to ensure the quality of project quality of our project management system. What we bring to our customers is "overall solution".