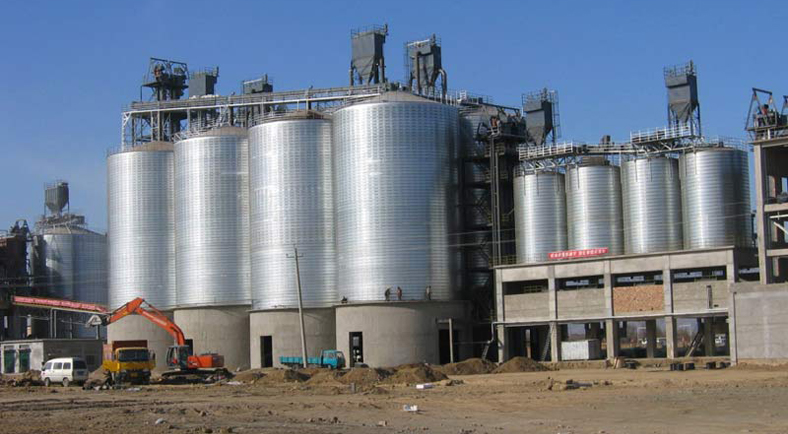 Introduction of slag storage silo
Slag silo is also called slag storage tank, it is used to store slags. Slag is a kind of material that is y-product residual after a desired metal has been separated from its raw ore. It is usually a mixture of both metal oxides and silicon dioxide but also may contain metal sulfides and elemental metals. There is a wild application of slag, slag can be used to remove waste in metal smelting, assisting in the temperature control of the smelting, and minimizing any re-oxidation of the final liquid metal product before the molten metal is removed from the furnace and used to make solid metal.
As you know, Flyer slag steel silo adopt superior quality galvanized sheet and Germany Lipp silo technology. Spiral steel silo is the best choice to store slag. There are two kinds of steel silo basement, one is concrete structure basement, the other is steel structure basement. Steel structure foundation is more suitable for small capacity that is no more than 1500 ton. Apart from slag, it can be also used to store other mineral powders.
Advantages of slag steel silo
Less cost. Flyer slag steel storage silo cost less compare to other kind of silo, especially concrete silo. The total cost is 30% to 50% lower than the concrete silo, which mean we can great reduce the cost f silo.
Multiple choice for customers. There is a wild range of slag storage silo, the capacity ranges from 50 ton to 15000 ton. The diameter ranges from 3 meters to 30 meters. The wild range of slag storage silo meets the requirement of all our customers. Our slag storage silos fit for different scale of plants.
Waterproof and anti-corrosion. Flyer slag steel silo adopts high quality galvanized steel sheet to protect it from both moisture and corrosion. The steel sheet is supplied by Handan Steel Group. The edge of spiral silo is five times thickness than that of silo shell. No leakage of air, even powder.
High technology team. Our team adopts the most advanced Germany Lipp silo technology and we can provide technical guidance and spread some matters needing attention in the application process of lime storage, so as to provide you the most perfect service.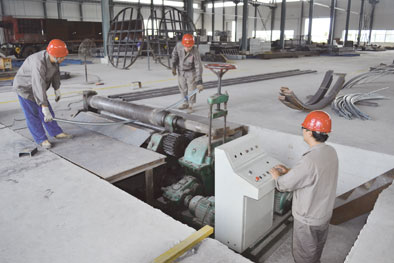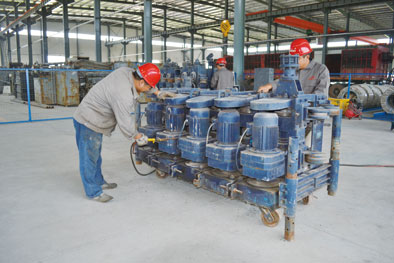 Outstanding after-sales service. Flyer provide 1 year free maintenance after the silo is installed. We will call for feedback every 3 months. We guarantee a timely reaction for arriving at the scene in 36 hours after receiving feedback. We also have 24hour online consultation. You can get a free guidance if you have any problems in silo building and silo cleaning.
If you want to built a slag silo, you can consult us. If you have any questions about how to built silos, feel free to contact us. We are always at your service.