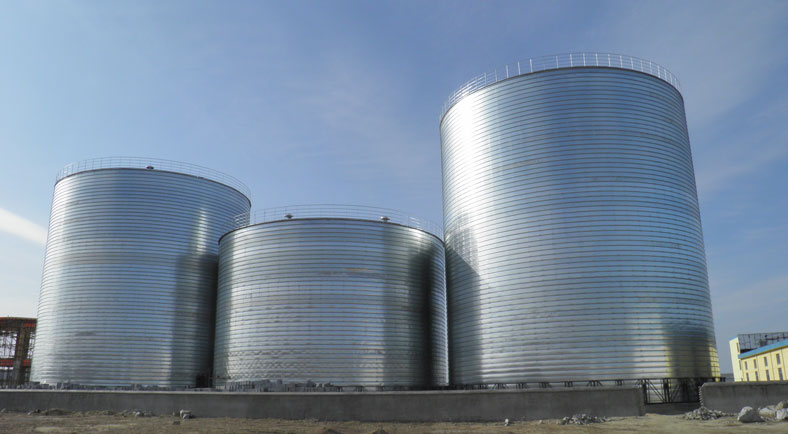 Introducrtion of industrial powder silo
Industrial powder may include all kinds of construction material, industrial material and so on. Flyer steel silo is used for storage slag, fly ash, cement and other powder material. The Lipp steel silo is five times thickness than the concrete silo and the width ranges from 30mm to 40mm, which is extremely thin for a silo wall. Even the steel plate is thin, the press that it can afford is large. With this material, the silo is steady and safe for more than 35 years.
Comparison between Flyer steel storage silo and concrete silo
The tradition concrete silo is heavy in weight. Normally, a concrete silo is 6-10 times heavier than the Flyer steel storage silo in the same size.
The cost of steel storage silo is half of building a concrete silo to store the same volume of grain.
Service life of both silos. Flyer steel storage with the superior galvanized sheet which can be used for 30 year and never rust.
Silo sealing. The galvanized sheet silo is better in sealing, because it is all blended without loopholes and the top is welded on the silo body. It is easy to control the humidity and the temperature inside the silo.
Grain silos are suitable for grain depot, feed mill, oil mill plant and farm use, etc.
Except fpr Lipp silo and concrete silo, there are also other kind of silo, here are some examples. If you want to know more about their difference among these silos, do not heistate to contact us.