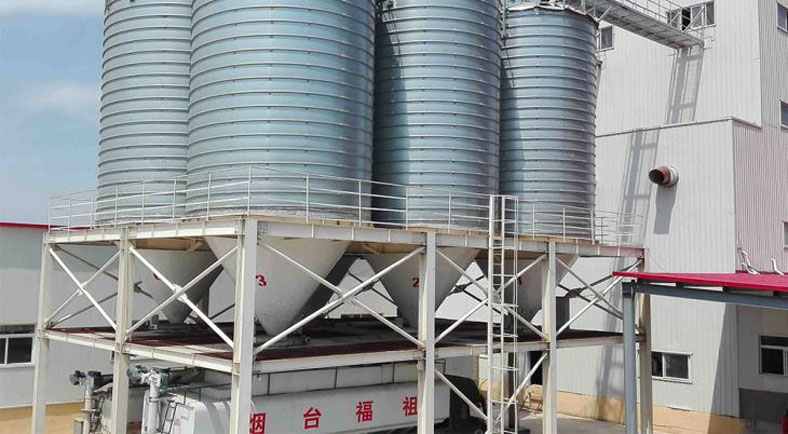 Introduction of truck silo
The truck silos are mainly used for bulk cargo, including trains, trucks, mostly are trucks, and other. Steel structure and concrete structure truck load silos are designed to store and dispatch of the bulk material, such as pellet, flour, grain, etc. The truck load silos can be used in both agricultural and industrial area. We can recommend you a proper diameter of the silo or design able according to the requirement of our customers.
Features of truck load silos
The truck load silo never uses a less known brand or disqualified steel plate, the steel coils we use are all from Handan Steel, which is a famous large steel brand in China.
With the leading technology in the world, the construction process is easy and simple, also saves human energy.
We can design truck load silos of different diameters. In order to bring convince to our customers, our technology team summarized a diameter for your reference.
The truck load silo is a convenient way to load and unload material.
Modern construction made of high quality materials.