In the market of grain storage, there are not only lots of storage methods but also grain bin brands, which gives customers plenty of choices. How to choose the grain bin that you want.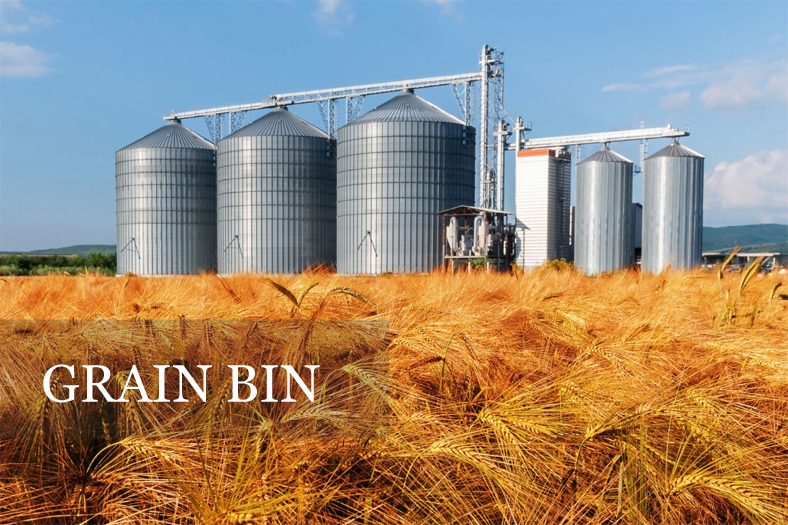 Despite of grain bin brands, there are also some other factors need to take into consideration. Such as the gain bin dimensions, grain bin costs, grain bin accessories and the most important grain bin quality.
Grain silo design
Once the grain bin capacity is settled, you may contact some of the grain bin dealers or manufacturers and send them you requirements, they will offer you a proper grain bin desin and grain bin dimensions. As for Flyer, since we have accumulated years of experience on all types of silos, our grain silo designer has summarized a table for customers to find the most suitable gain bin size for them.
Grain bin construction
For all grain bin construction, we will send a on site construction team, the construction period is short and the cost is low, the quality is relaible. Our company adopts the German Lipp technology, which is different from other types of silo. The steel sheets we use are from HBIS. We will process some semi processed grain bin parts in our factories and delivery them to the site in order to save time and energy. For the process detail, click here.
Grain bin accessories
grain bin ventilation equipment is an indispensable equipment for storing food. Its existence greatly improves the safety of food. Precipitation and storage after grain harvesting have always been an important issue in granaries and grain storage bases.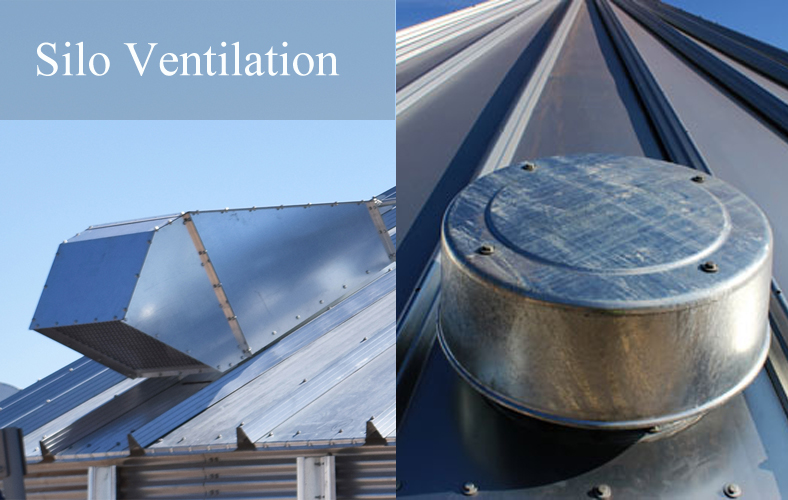 Grain bin upload equipment
The grain conveyor is a type of belt conveyor. Mainly used in grain bins, divided into fixed grain conveyors and mobile grain conveyors.
Vertical conveyor is one of the most common transportation equipments in the world. Compared with other transportation equipment (such as locomotives), it has the advantages of long conveying distance, large volume and continuous transportation, and it is reliable in operation and easy to realize automation and centralized control. At present, the belt conveyor is developing in the direction of large transport distance, large traffic volume and large dip angle. Ordinary belt conveyors are limited by various factors such as the friction coefficient between the conveyor belt and the material, and the inclination angle of the conveying materials cannot be too large, and the general maximum inclination angle is in the range of 18o to 20o. In order to save equipment footprint, save equipment investment and civil construction costs, and improve transportation capacity, vertical lifting belt conveyor is an ideal transportation equipment. Corrugated side belt conveyors are an important form of vertical conveying of materials.
Grain bin door and grain bin ladder are two supporting equipment for workers to check the condition of the silo.
Normally, grain silo has a large capacity and big in size, because the steel grain storage and delivery technology, finishing dust removal system, grain inspection system, multi-functional ventilation and circulation fumigation technology and supporting equipment are continuously developed and improved, it is conducive to the progress of grain storage and the modernization of the granary. The long-term storage of grain in warehouses provides a favorable guarantee.
Good transportation technology, finishing dust removal system and equipment not only improve the power, but also greatly improve the quality of grain entering the warehouse, weaken the danger of dust explosion, and lay a foundation for safe grain storage.
Grain inspection, ventilation and fumigation systems are a solid means of ensuring the safety of stored grain. At present, most of the new grain storage silos are equipped with temperature measurement and ventilation systems, which can detect food heating in a timely manner, adopt ventilation methods, cool down and damp, balance grain temperature, improve food hot and humid environment, and improve the stability of grain storage; some also equip Fumigation system, circulating fumigation kills pests and ensures safe storage of grain.