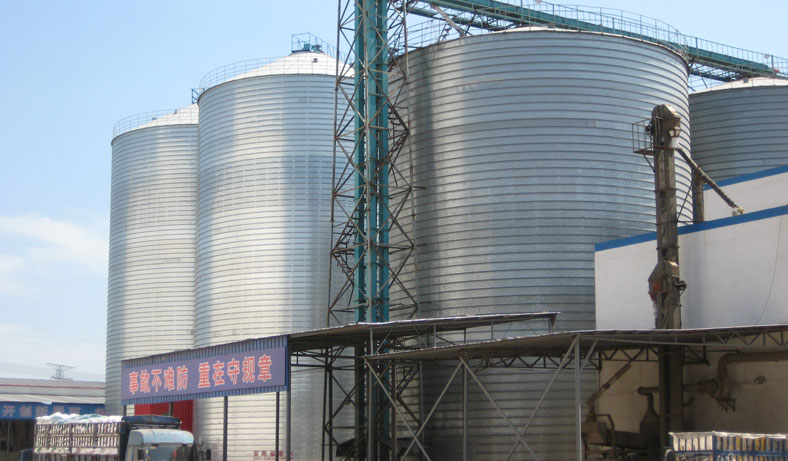 Quantity: 4
Storage Capacity: 7000 tons
Tank Size: Φ16m×H27m
Location: Xingtai, Heibai Province, China
These four grain storage silo was built in 2012 for Baiyudong (Hebei) Flour Industry Co., Ltd. The width of each silo is 16 meters and the height is 27 meters, each of them can store 7000 tons of wheat, corn or other grains.
We started to build these silos on April 19th, 2012. With our experienced construcion team and professional equipment, these silos have complete on May 26th, 2012. Which takes only 37 days to finish these silos, these silos are still in good condition and our after-sale person contact the runner every three months to ensure the normal working of these grain silos and give guidance to runners how to maintain them well and use them well.

Hebei is in the center of China and Xintai is located in the plains of northern China, it is one of China's high-quality wheat producing areas. And our client, Baiyudong (Hebei) Flour Industry Co., Ltd locate in this rich land. Our client is an enterprise together with storage, processing, quality control, marketing, scientific research, logistics and after-sales service.
In China, we have build plenty of grain storage silo for flour factories, food processing factories and so on, especially in the middle and north area where you can find large tracts of fertile land and plenty of food processing factories. Thanks for our farmers and our vast land who rised us and the our nation.