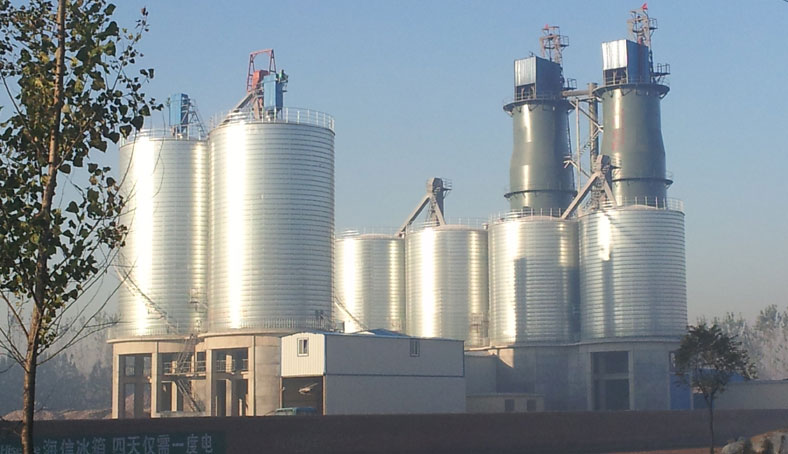 Juye Taitong Calcium Industry Technology Co., Ltd
Specification: Ф10m×H12m×4 (Material Lime block)
Specification: Ф10m×H16m×2 (Material Lime block)
Construction date: 2013.3.25-2013.5.5
This is a lime storage silo project the build by Flyer in China. There are six concrete bottom steel silo in this calcium industry factory. As you can seen in the picture, there is a small silo plant.
Advantages of Flyer lime silo
Advanced technology. Flyer adopts the most advanced Germany silo construction technology, and the building technology is unique.
Low investment. The lime silo is built automatic by our bending and forming machines. Which needs very few works to help with the construction of the silo. According to the data, the steel storage silo can be used at least 30 years.
Waterproof and anti-corrosion. The quality of our galvanized plate and our steel plate are much higher than the national standard. Our steel supplier, Handan Iron and Steel Group Company is also the steel supplier of Bird Nest.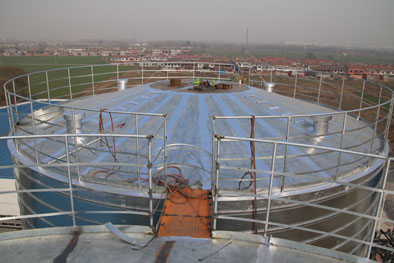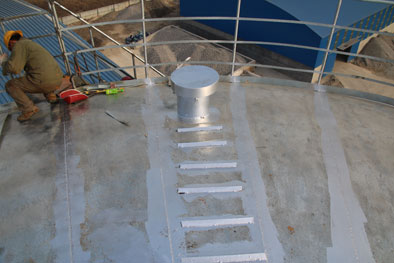 Good leakproofness and damp proof. The lime silo is well sealed without leakage and has a good performance on waterproof.
Excellent after-sales service. We have after sale service that will call for feedback every three months to know about the situation of the silo in use and get more feedback from our customers.